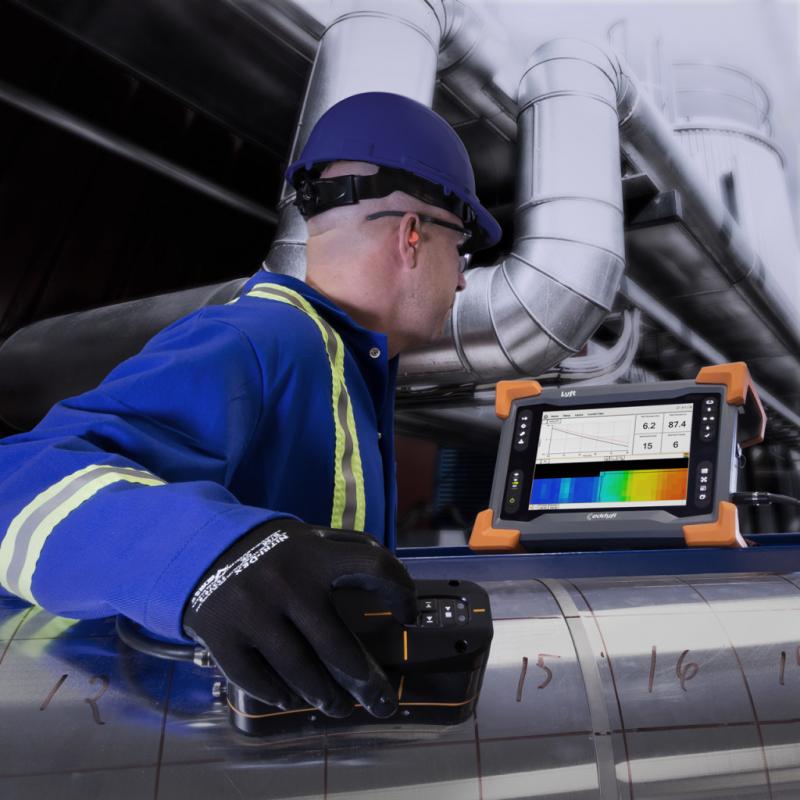 Pulsed eddy current (PEC) technology uses electromagnetic induction to inspect corrosion of ferromagnetic material without the need to make contact with the material's surface.
Provides a relative wall thickness measurement through liftoff:
·    Non-metallic pipe protection (concrete, composite wraps  coatings, and more)
·         External corrosion product
·         Corrosion under insulation (CUI)
·         Marine growth
 
PEC inspect through insulated structures, protected or not with weather jacket Supports aluminum, stainless or galvanized steel weather jackets
·         Inspect wall thickness up to 100mm (4in)
·         Supports liftoff/insulation/coating thickness up to 300mm (12 in)
Pulsed Eddy Current Testing can be applied on
·         Insulated vessels and columns
·         Insulated storage tanks and spheres
·         Insulated piping systems
·         Offshore risers protected by neoprene
·         Structural applications with fireproofing
·         Annular rings of storage tanks.
                        Benefits of Pulsed Eddy Current Testing
No need to remove and restore coatings, paint, or insulation
No time or money spent removing corrosion, dirt, or scale
No need for extensive scaffolding since equipment can often be operated through rope access, on extension poles, or by robotic crawlers.
Additionally, monitoring the wall thickness of critical equipment while it is in service extends equipment run times and reduces both the frequency and duration of shutdowns.