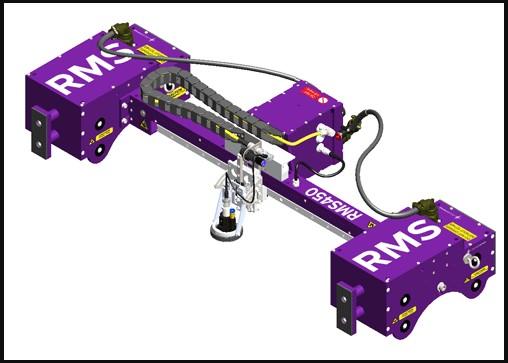 InterTech provides high speed, high accuracy remote access ultrasonic corrosion mapping system designed to evaluate the condition of tank shell and roof, supporting efficient inspection programme that support integrity management process to ensure effective and safe operation.
Rapid Motion Scanners (RMS2 300 & 450) are applied for the corrosion mapping of tank shell and roof which significantly increases the Probability of Detection (POD) of defects and corrosion, enabling engineers to determine the optimum repair strategy and improve remaining life assessment (RLA) & Risk based inspection (RBI) maintenance programs.
InterTech uses advanced reporting software CMAP which can stich and manage the scanned areas together according to the tank diagram  , advanced analysis options like A-scan, B-scan and profile views and defect measurement tools of the software provides better sizing and detection capabilities.
Benefits of Floormap MFL:
Automated / remote access UT scanner

High speed ultrasonic testing

High probability of corrosion detection with up to 0.5 mm scan grid

Field proven durability & reliability

Aid to reduce maintenance costs by minimizing use of scaffolding

No paint removal required